Selling - Getting you the highest price in the shortest time
Our team's combination of skill, experience, and technology ensures that we can sell your home for the highest possible price in the shortest period of time. Contact me now to find the value of your home - link: Home Valuation
Internet Marketing - Online Presence 24 hours a day
Our online marketing system allows our team to make your information accessible 24-hours a day, and to respond quickly and directly to each and every prospective buyer. Immediately upon listing your property, we register it with the Multiple Listing Service (MLS) database (online and print) and feature it on our personal and team websites, ensuring prospective buyers can get information about your home in real time, day or night. Through our Personal Home Search, your listing will be sent by e-mail to every prospective buyer in our team's database, where your home meets their criteria. Plus it will be e-mailed automatically to future prospective buyers as well.
Other Marketing
Another key step in our marketing program includes a personal email & text blitz to hundreds of the most productive real estate agents active in your area. Getting word of your listing to buyers is key - we make sure buyers and agents with active buyers find out about your listing. This includes buyers and agents in Vancouver, in British Columbia, throughought Canada as well as in the United States and Asia.
If it makes sense, we also send out direct mail pieces to potential buyers, your neighbours and businesses in your area - you never know where a lead may come from.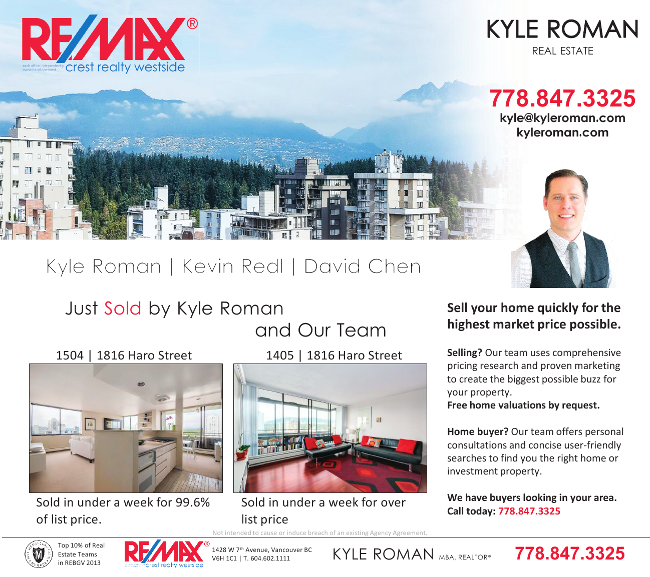 Since making your home available to prospective buyers is key, agent and public open houses are always a staple of our marketing system. We've also partnered with local banks to display your listing to their hundreds of daily visitors. For more information on how our team can help get you the highest price for your home, email me here: Home Marketing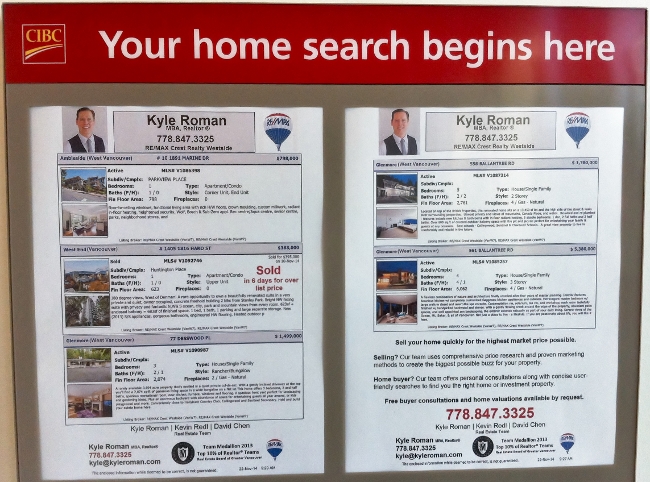 Pricing Your Home
There are almost always other homes for sale competing with your home. Our team uses comprehensive pricing research to help you price your home competitively to make it stand out and attract the largest number of qualified buyers possible. We'll create and run through a Comparative Market Analysis (CMA) report with you, showing you a range of current prices being paid for homes in your area. Interested in finding the market value of your home or the market condition in your area? Email me here: Home Valuation
Accessibility & Communication - Every Step Of The Way
Being available to clients is one of our core principles. We'll be here to make sure you understand every step, process and piece of paper you receive. For the more technical items, my team's network of lawyers, mortgage brokers, contractors and industry experts will be at your disposal. Regular scheduled updates and easy accesibility via phone, email and text help you stay informed. I'll be working for you every step of the way to make sure that you get the highest possible price for your home in the shortest period of time.